Tax Investigations Service
Protection from HMRC Investigation
We are pleased to offer a Tax Investigations Service, which is designed to provide clients with protection against the costs of an HMRC enquiry.
If selected for an enquiry we will protect you and resolve the situation within the shortest possible timeframe.
We will be able to:
Respond on your behalf
Deal with all correspondence from HMRC
Prepare and defend your case against HMRC
Negotiate the best possible outcome for you
This is likely to be a costly process with a typical enquiry lasting 19 months and costing upwards of £5,000 of professional fees. It is also extremely worrying with the recent HMRC facts and figures indicating that they will continue to become increasingly aggressive which is concerning for both businesses and personal tax clients.
As we feel it is important for all clients to have this protection in place, we are providing this protection for an affordable annual fee. For further information please contact us by calling 01609 778602 or email [email protected].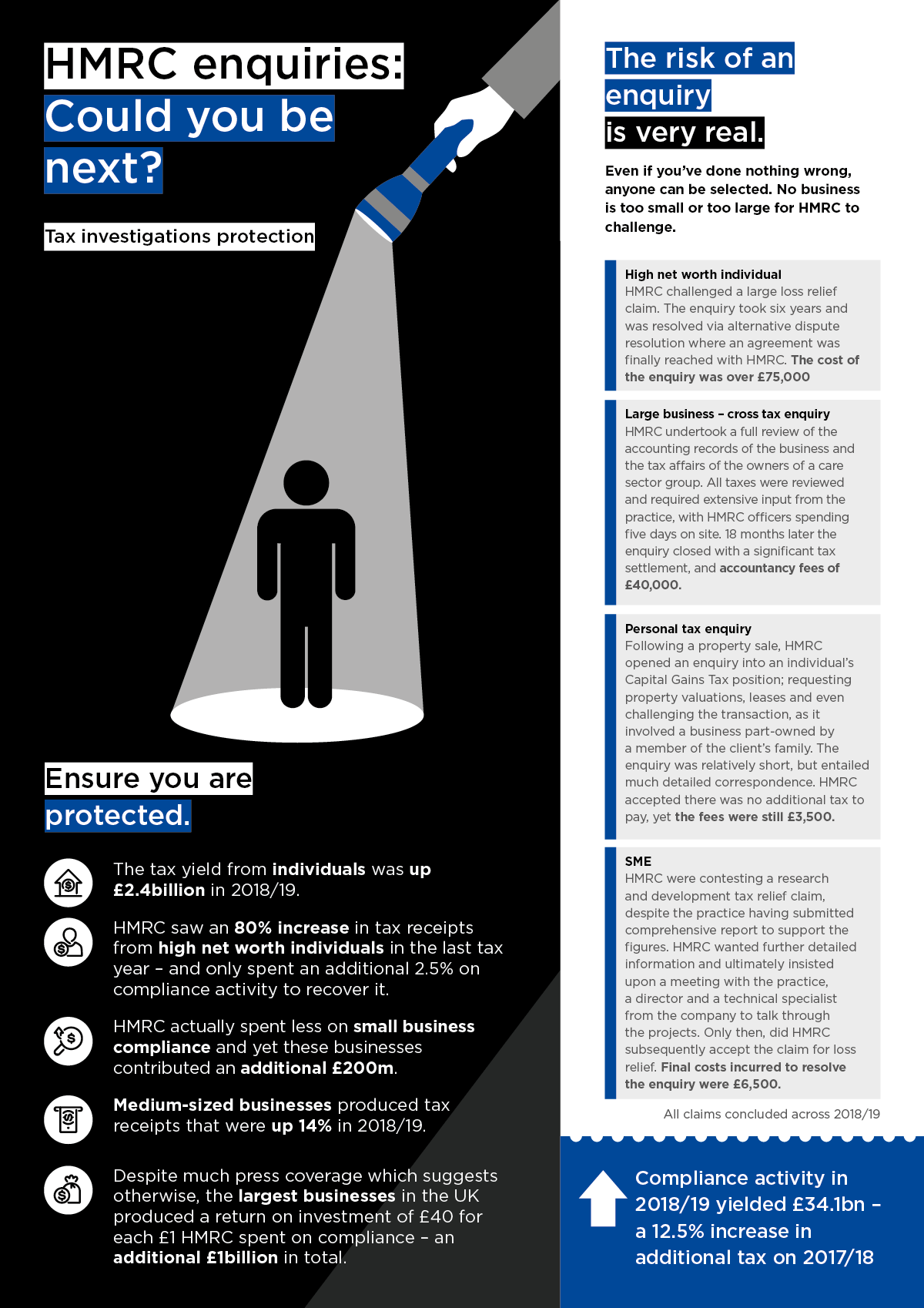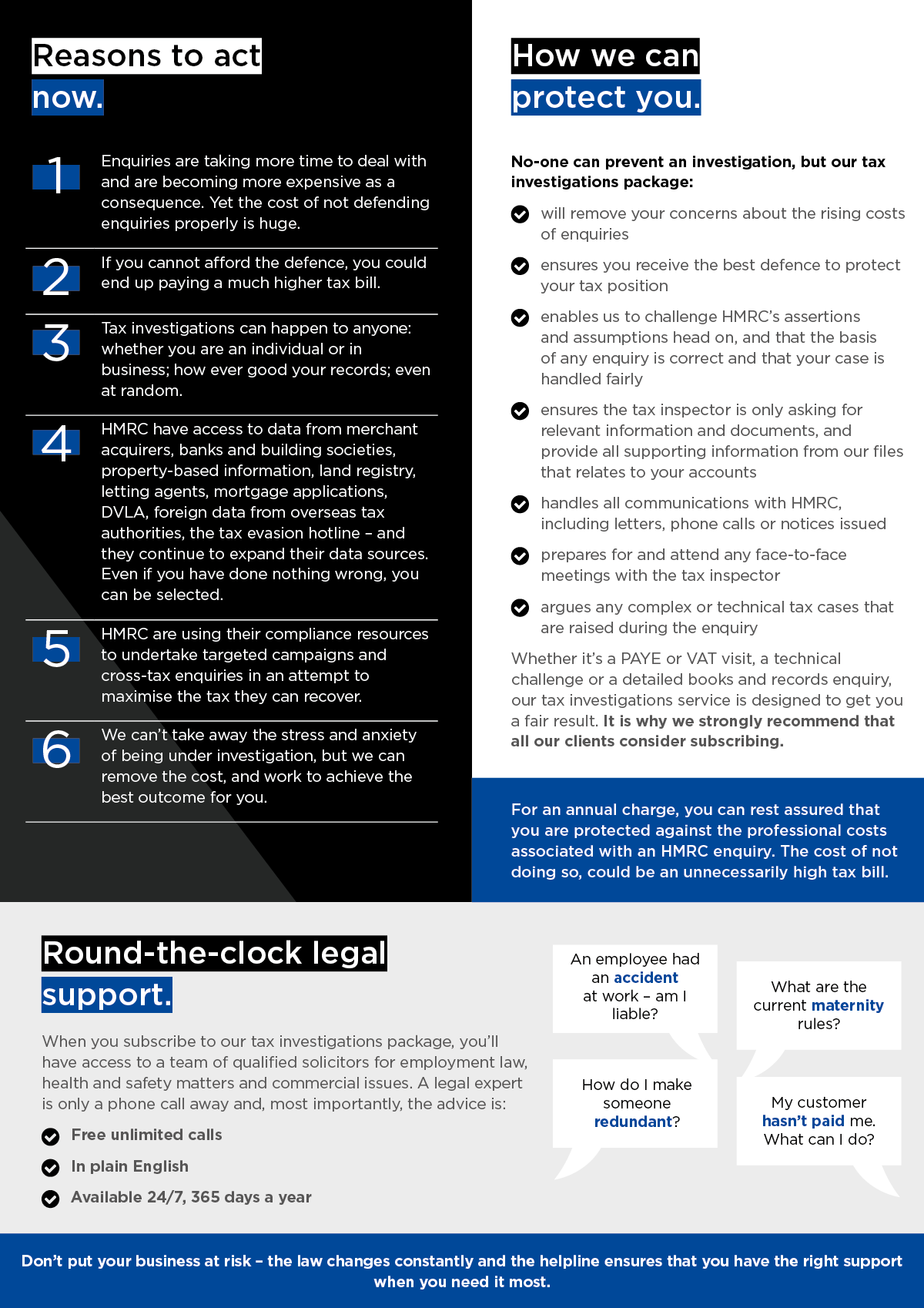 Law Hub Service
Our fee protection insurance includes access for you and your clients to Markel's dedicated legal portal, Law Hub, an online business and legal information service.
In the current climate, businesses are needing assistance more than ever with a variety of legal issues around employment, health and safety, trading and contracts.
Our team of expert advisors and solicitors have a wealth of experience advising clients across the UK. Law Hub gives you instant access to information and document templates, allowing you to deal with daily legal and business issues. We have even developed specific sections for Brexit and Covid-19 for the unique challenges businesses are facing at the moment.
Law Hub includes:
– 800+ DIY contracts, policies, forms, and letter templates
– 460+ guides
– 375+ links to key resources
– Over 55,000 users
– Live chat Monday to Friday, 9am to 5pm
– Regular news updates on SME-related topics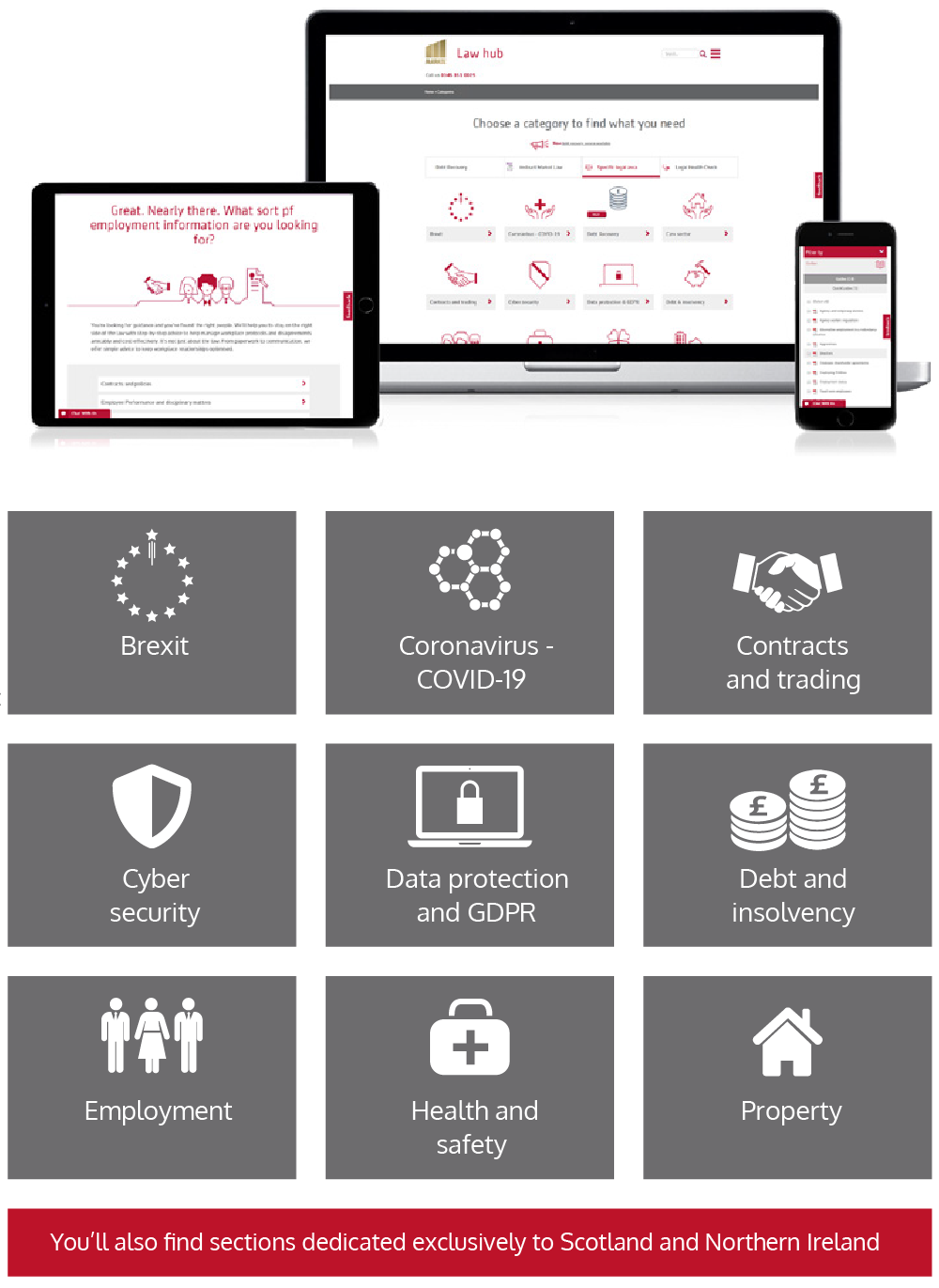 More information: Tax Investigations Service Summary